Certificate of Authenticity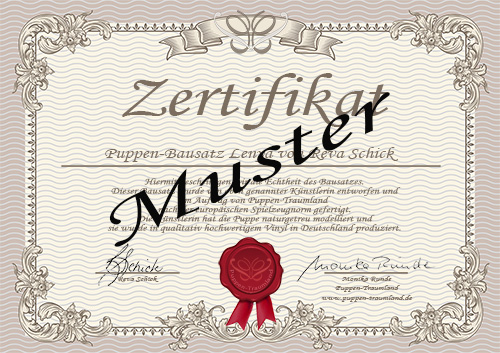 We deliver a certificate of authenticity to every kit of our Puppen-Traumland Collection. This will automatically be sent by email with the invoice when shipping the order.
You can conveniently print this certificate at home with your printer. If you ordered one and the same kit multiple times, this certificate will only be sent once. You can then print it at home accordingly. It is best to use 160g paper, the printout is DIN A 4 size. The most beautiful it looks in color. All certificates are in German.