How do I redeem my points in a credit memo amount? Very easily. Log in, put the goods, that you want to order in the shopping cart and then click on "Edit shopping cart". There you will find under "Charge your bonus points as voucher (EUR) now:" a scale and the note "You own 999 Bonus points".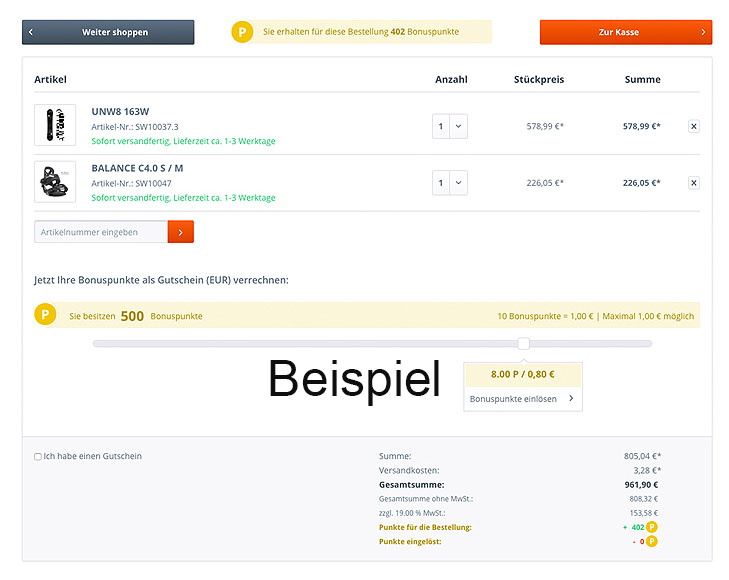 Below this is a "slider" which you can push back and forth and therefore to set the points (the amount of money) to be deducted. Now just click on "Redeem points" and they will be deducted automatically from the value of the goods. Now you can go to the checkout.
As quick ordering, that is, if the goods aren't placed in the cart, but immediately paid by Paypal, so without make us of the customer account, no bonus points can be counted. The shop ca
n't assign the points if you don't log in as a customer! These orders don't appear in the customer account !!!